Purchase Yamhill-Carlton Wine and Support a Local Charity
This holiday season, members of the Yamhill-Carlton winegrowing region have banded together to raise funds for Yamhill Carlton Together Cares (YCTC), a non-profit serving children and families in need in the Yamhill and Carlton communities. More than thirty wineries contributed their top Pinot Noir bottlings for this collaborative effort, creating mixed 6-packs of wine showcasing the best of the region.
Participating wineries include Belle Pente, Big Table Farm, Elk Cove, and Lemelson Vineyards, among many others. 6-packs sold as part of this fundraising initiative feature 6 wines from 6 different producers, all around $50 a bottle. These special collections, selected at random upon purchase, are offered until they sell out and are available for $250 each. The full list of participating wineries is included below.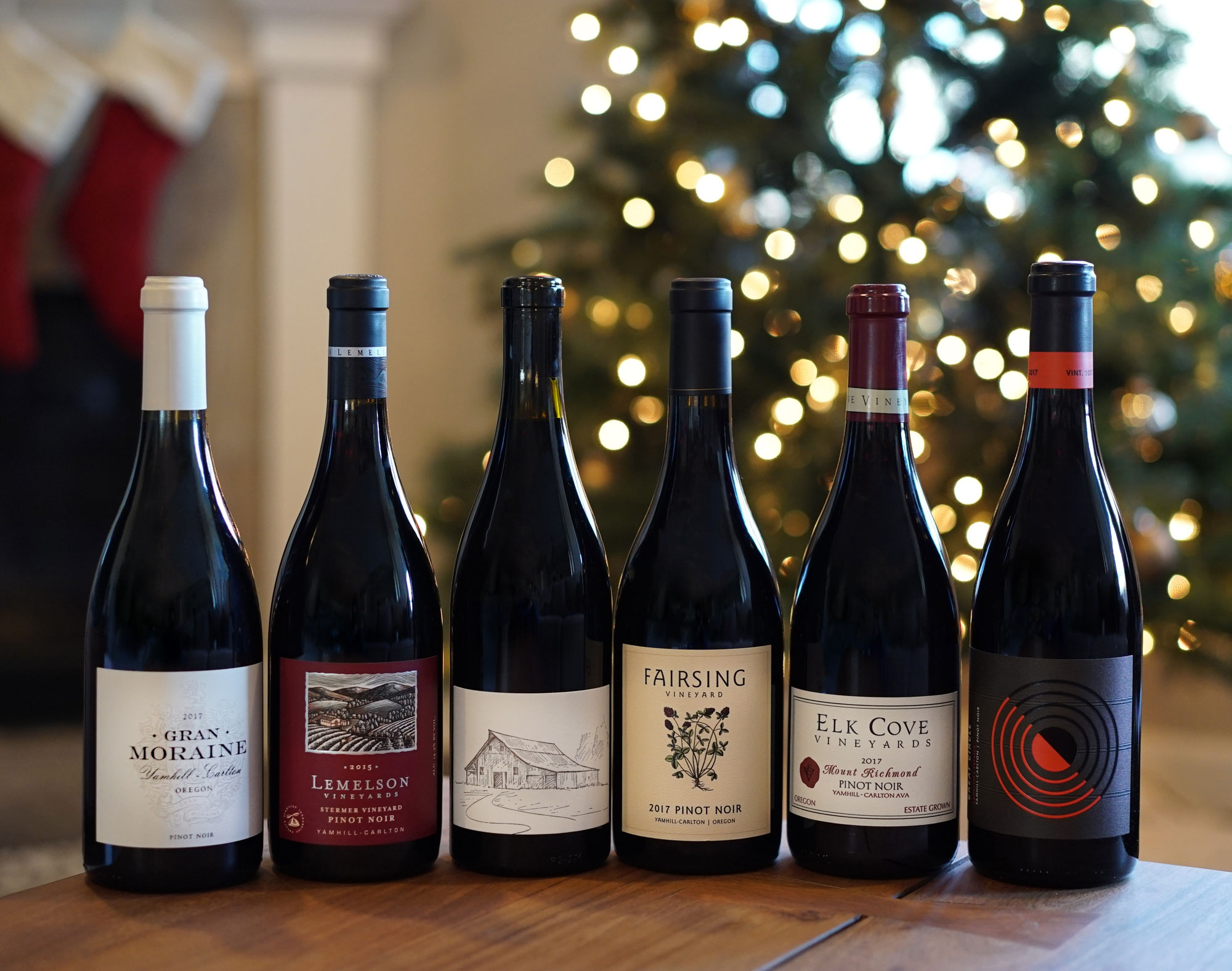 Each Yamhill-Carlton AVA wine set is offered at $250
Each set of wine includes six different Pinot Noir wines from six acclaimed wineries in the Yamhill-Carlton AVA
All Pinot noir bottles are in the $40-50 retail price range
Shipping in Oregon is included in the mixed set price
Customers are provided a random mix and cannot pre-select the wines
Cases can be shipped within Oregon or are available for curbside pickup at Carlton Cellars
Offer is provided until we are Sold Out!
Proceeds are donated to Yamhill-Carlton Together Cares.
You will be taken to the Carlton Cellars website to make your purchase
Yamhill Carlton Together Cares is a non-profit 501(c)3 organization founded in 1998 as a grassroots based approach to serving critical needs in the greater Carlton and Yamhill areas. YCTC develops programs for youth and families in the Carlton and Yamhill area. The organization's fundraising events were seriously altered this year due to COVID-19, and, in an effort to help fill the void, the Yamhill-Carlton AVA wine program aims to raise $5,000 to contribute to YCTC.