Purchase a Yamhill-Carlton AVA Case of Wine for Charity
Members of the Yamhill-Carlton winegrowing region have banded together to launch a collaborative program to support Yamhill Carlton Storehouse, a community food pantry serving families and individuals in need. More than thirty wineries contributed their top Pinot Noir bottlings to create mixed cases showcasing the best of the region.
Wineries across the Yamhill-Carlton appellation donated wine to support the new charity program, including Belle Pente, Big Table Farm, Elk Cove, and Lemelson Vineyards, among many others. Cases sold as part of the fundraising initiative will feature 12 wines from 12 different producers, all around $50 a bottle. These special collections, which will be randomly selected, are offered until they sell out and available for $500 per case. The full list of participating wineries is included below.
Each Yamhill-Carlton AVA mixed case is offered at $500
Each case includes twelve different Pinot Noir wines from twelve acclaimed wineries in the Yamhill-Carlton AVA
All Pinot noir bottles are in the $40-50 retail price range
Customers are provided a random mix and cannot pre-select the wines
Cases can be shipped within Oregon or are available for curbside pickup at Carlton Cellars
Offer is provided until we are Sold Out!
Proceeds are donated to the Yamhill Carlton Storehouse.

Buyers who purchase the first six cases and can pick up wines curbside will receive an additional celebratory bottle, a sparkling Pinot Noir from Battle Creek Cellars
You will be taken to the Carlton Cellars website to make your purchase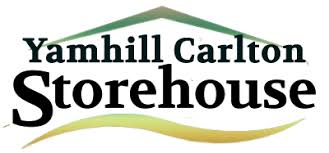 Yamhill Carlton Storehouse is a Carlton-based nonprofit organization providing food and essential items for Yamhill County individuals and families in need. The 501(c)(3) is run entirely by volunteers and relies on donations and fundraising efforts to operate. The organization's fundraising events were cancelled or seriously altered this year due to COVID-19, and, in an effort to help fill the void, the Yamhill-Carlton AVA mixed case program aims to raise $14,000. That goal will support the food pantry for one year, helping serve more than 80 households and 300 people per month.